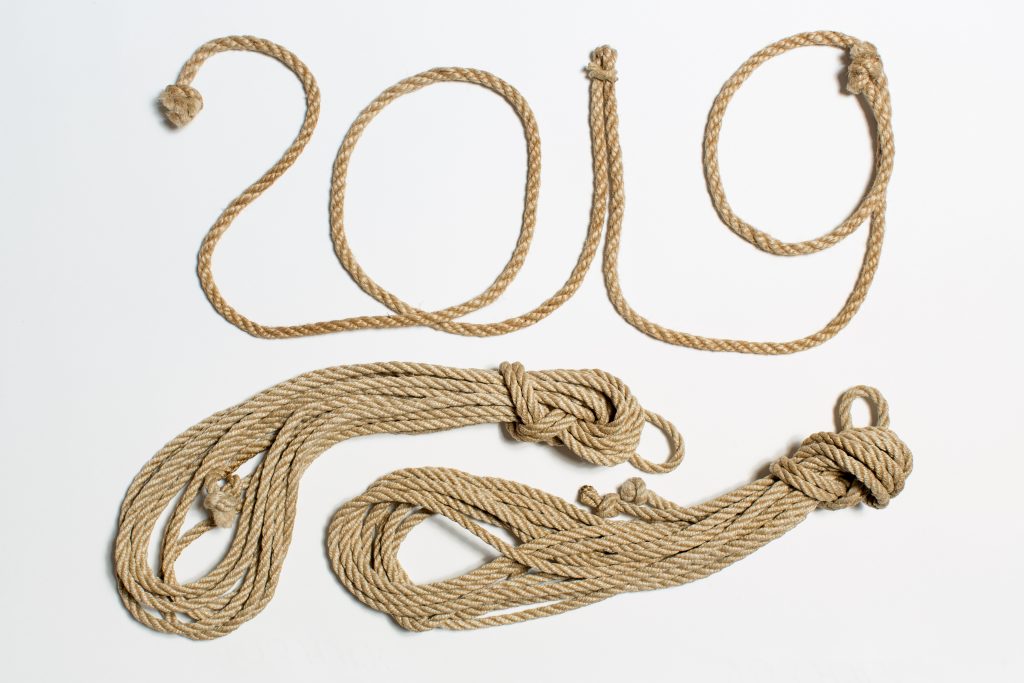 As the year comes to a close, it's once again time to think about New Year's resolutions. Rather than simply vowing to eat better and exercise more, why not add kinky resolutions to the list? Here are five ideas that are both valuable and achievable.
1. Don't play with people who don't respect you

"If you were a real submissive you wouldn't question me." "I don't have limits. Do whatever you want." Fuck all that. No matter which side of the slash you fall on, your limits should always be respected and you should be treated as an equal, whether it's in a one-time scene or a long-term relationship. If someone tells you otherwise, do yourself a favor and drop them like a hot potato.
2. Don't yuck your own yum
Having trouble reconciling your desire to be a sissy with your masculinity or figuring out how to rationalize an interest in CNC while being a die-hard feminist? As long as your kink is something that can be done with consenting adults, stop yucking your own yum and embrace the chance to escape from reality by indulging in your fantasy. If you're not a member of FetLife, join and find other like-minded people to talk to. If you're already in a relationship and have been afraid to reveal a kink to your partner, open up a dialogue about sexual fantasies and see if they're on board with bringing your fantasy to life.
3. Question the status quo
Are you ready to move from light spanking to whips or canes? Do you want a more intense D/s power exchange? If you find yourself wanting more, either physically or emotionally, consider ways to push one or more of your soft limits (while remaining risk aware, of course). Conversely, if you feel like your limits are being pushed too far, it may be time to renegotiate an aspect of your dynamic. Questioning the status quo can be a good way to maintain open lines of communication with yourself, your partner, and the community.
4. Educate yourself about an unfamiliar kink
Parkas, sneezing, balloons, quicksand—what do all these things have in common? They're all sexual fetishes. Whether you're a noob or an old hand, it's likely there are a number of kinks you know very little about or maybe never knew existed at all. Get thee to the Google and research a kink or a fetish you're unfamiliar with. If you discover something you think you want to try, take things a step further by following our next resolution.
5. Attend a kink event
What better way to broaden your kink horizons than by going to an event? If you've never been to a BDSM event before, consider attending a munch first to meet people in your local scene in a vanilla setting. If you're ready for the next step and want to observe or participate in the action, check out a play party or take a class. If you've been there, done that, then take things up a notch by attending a BDSM convention. There are numerous convenings that occur annually around the world that focus on some or all letters of the abbreviation.
Whether you put these or your own kinky resolutions into practice, here's to an amazing and kinky new year!