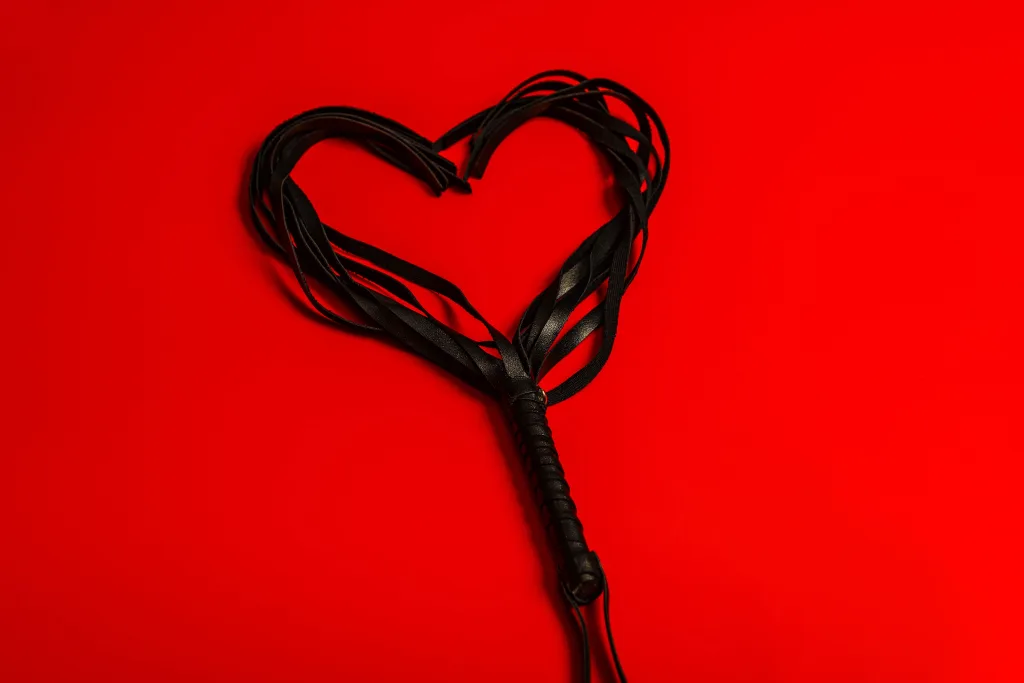 As an Amazon Associate, we earn from qualifying purchases made via some of the links below (at no additional cost to you). We may earn from non-Amazon links as well.
February is fast approaching, so without further ado, here's our curated list of kinky Valentine's Day gifts for the BDSM lovers in your life!
Bondage
There's nothing like the feeling of being restrained—with rope, cuffs, or other materials. If you've never tried bondage before, cuffs are a great starting point because they're easy to use and involve minimal risk. Rope can be more complicated (and risky) but also highly rewarding.
Stockroom has a variety of leather wrist and ankle cuffs that come in different colors. Many of them are fleece lined for added comfort.
If you're looking for a way to restrain someone's arms and legs at the same time, an under-the-bed restraint system is an easy way to do it with minimal equipment.
Bondage tape is another fun and easy bondage option, albeit more disposable since you can't reuse bondage tape. But it's fun to mix things up once in a while. Plus, it has the advantage of being very quick to apply.
Bondage rope comes in a wide variety of materials (hemp, jute, bamboo, MFP, etc.), thicknesses, and colors. The options can be a bit overwhelming, but we've broken some of them down in our Bondage Rope Roundup. One of the best sources for rope we've found is Twisted Monk. If you're not sure what kind of rope to get, you can order a sample pack, which provides an opportunity to feel different types of rope before deciding what to buy more of.
If you're looking for a gift for someone who has some rope experience but wants to learn more, a subscription to Shibari Study might be perfect. Gorgone and other instructors use their world-class shibari artistry to teach a series of beautiful floor and suspension ties that pay particular attention to the comfort of the rope bottom.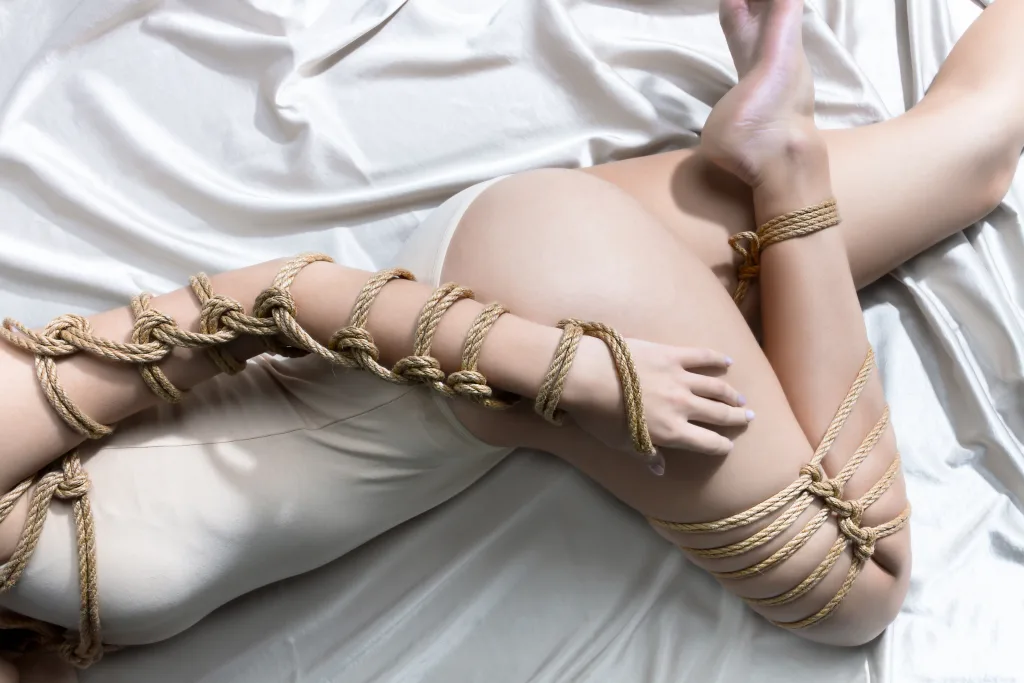 Books
Books are a fantastic way to learn more about all aspects of BDSM from history, to specific skills, to sociology. Here are a few of our favorites that make perfect kinky Valentine's Day gifts. Check out our BDSM Resources for a more complete list.
Enough to Make You Blush: Exploring Erotic Humiliation (Updated Edition): In this excellent guide, the fabulous Princess Kali walks readers through all the ins and outs of humiliation and degradation. A must-read for novices and experts alike.
Please Scream Quietly: A Story of Kink: This fascinating book by sociologist and kinkster Julie Fennell digs into the norms and nuances of the public BDSM scene, including what kinds of people are attracted to the scene, the values that the scene teaches and promotes, and how the scene differs from the rest of society.
Screw the Roses, Send Me the Thorns: One of our favorites, this classic and charming book by Molly Devon and Philip Miller imparts realistic wisdom about BDSM, and D/s in particular, based on the authors' decades of experience. Although the book is especially useful for people in a male dom/female sub dynamic, the information is pertinent to anyone looking to engage in BDSM.
Impact
Impact is one of the most common activities in BDSM. But contrary to what many people think, you don't have to be a sadist or a masochist to enjoy it. Sometimes it's just an effective way to enhance a D/s dynamic.
What better way to enhance a spanking scene than with a paddle? Stockroom has dozens of options, including leather, wooden, rubber, and aluminum (ouch!).
Floggers are another great impact toy that come in a variety of materials and sizes. The larger the tails, or falls, the thuddier the impact is likely to be. But the material also makes a difference. For instance, rubber is stingier than leather.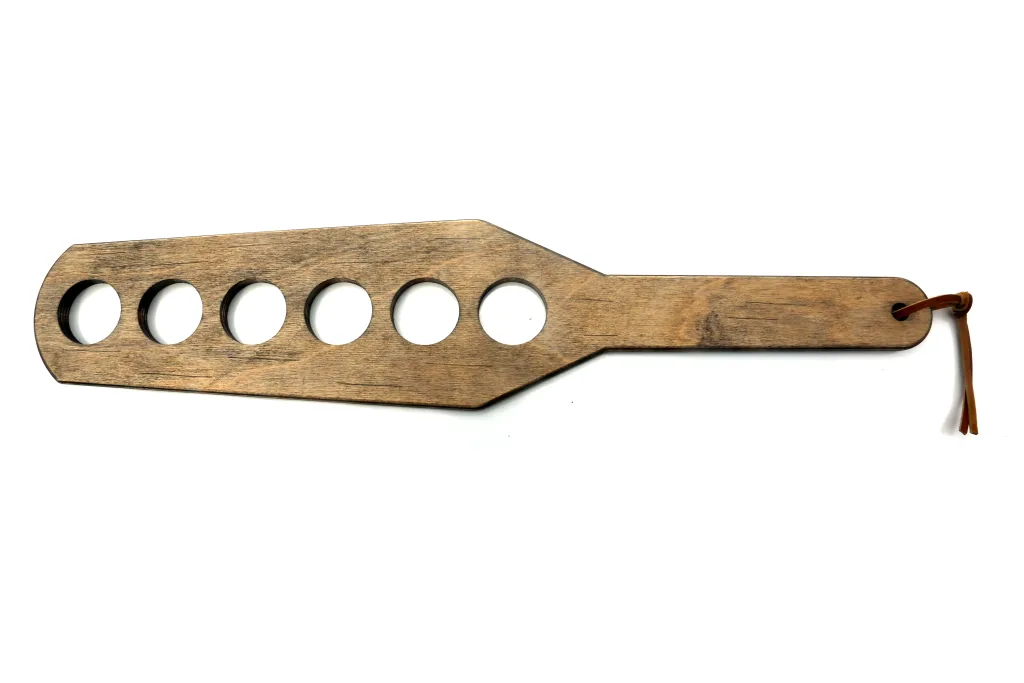 SharPs/Sensation Play
Don't let the word sharps scare you. Some sharp objects that are fun to play with are dangerous (knives), while others create plenty of sensation without the risk of significant harm.
After seeing a top use a shrimp deveiner during a bondage scene at an event, we were very curious. It's an excellent and less dangerous knife substitute, and we use ours all the time now.
Bear claws (sold as salad forks or meat claws) are an ingenious sensation play pervertible that can leave some wonderful scratches.
Pinwheels, or Wartenberg wheels, are medical devices used to test nerve reactions. But in the kink community, they're used to create sensations ranging from tickly to prickly. They come with varying numbers of wheels.
For people who like a little more risk with their kink, real knives are certainly an option. However, not all knives are suitable for knife play. This is the first knife we ever bought and we still use it all the time. It has a short, fixed blade that's easy to handle. More recently, we introduced a second, curved knife into our play, which we also love.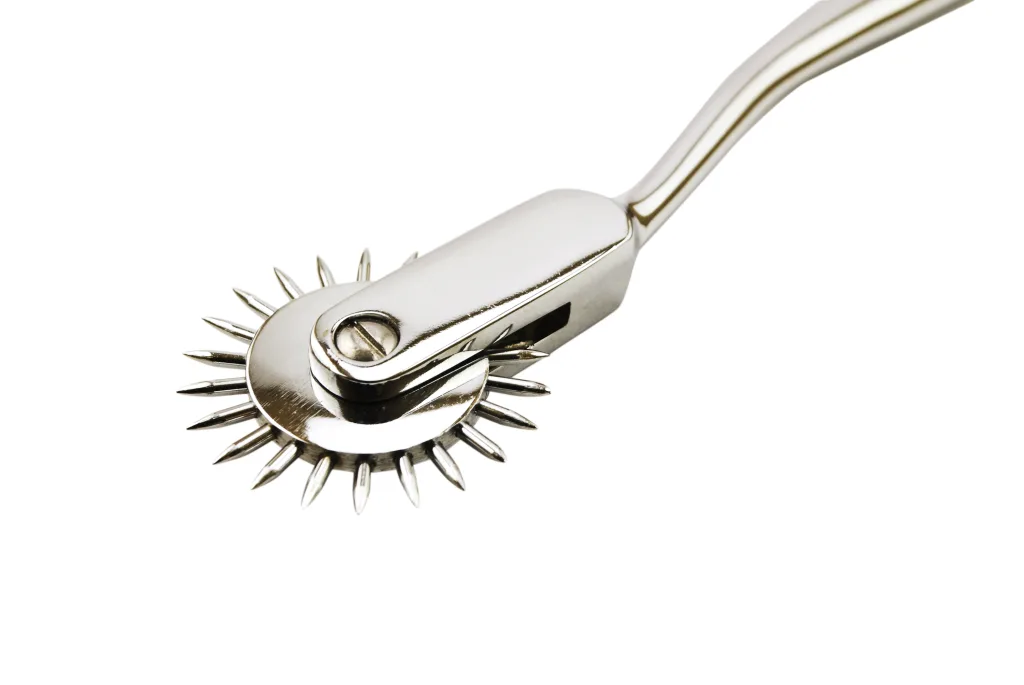 Grab Bag
Here are some miscellaneous kinky Valentine's Day gifts that don't neatly fit into the other categories but are definitely worth exploring!