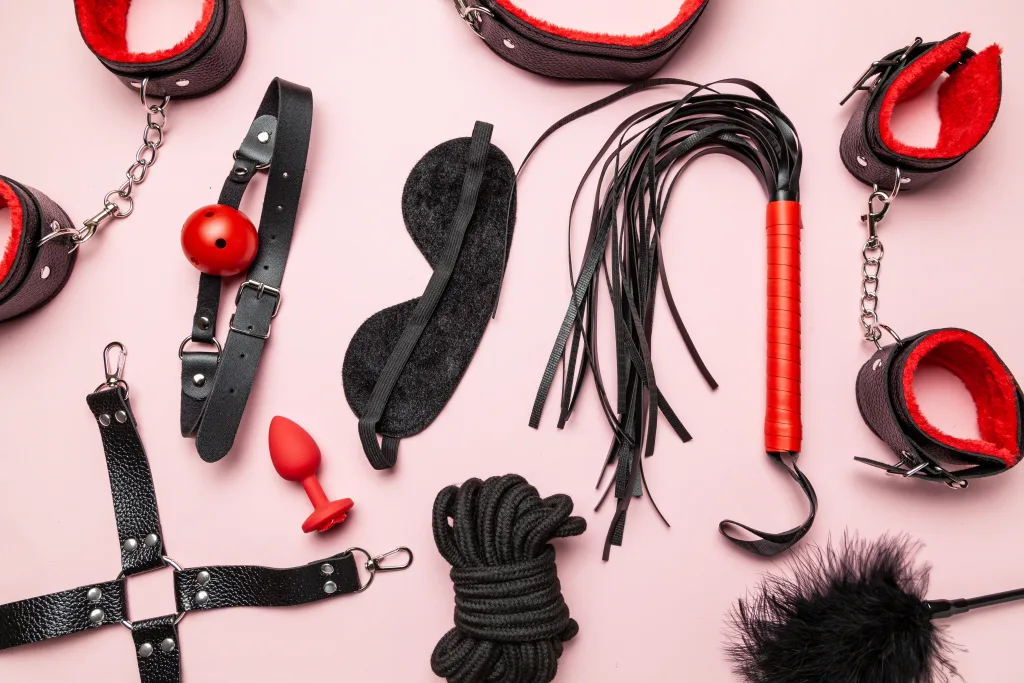 As an Amazon Associate, we earn from qualifying purchases made via some of the links below (at no additional cost to you). We may earn from non-Amazon links as well.
Looking for the perfect kinky gift for your dom, sub, kinky friend with benefits, or any other kinkster you know? Here are some great BDSM-related gift ideas for all budgets.
1. BOOKS
There are a lot of books related to BDSM on the market, from guides for beginners that cover all the basics to books that focus on specific interests, such as rope bondage. It can be hard to choose among so many options, so here are a few of our favorites. (Check out our Resources page for more ideas.)
2. kink classes
BDSM classes at sex shops or other venues often have nominal fees and make a great kinky gift. If you don't have access to in-person education, Kink Academy has hundreds of online tutorials on everything from negotiation and safer sex to rope bondage and pony play. Many of the tutorials are free, but members get access to all 2000+ videos. There are some great instructors, including Rain DeGrey, Orpheus Black, and Topologist. If you like your BDSM education with a dash of porn, kink.com's Kink University might be for you. World-class educators like Danarama, Nina Hartley, and Shay and Stefanos teach an array of sexy BDSM skills.
If you're looking for virtual classes in real time, you can peruse Eventbrite to see what's available. You can also look for classes directly through the following organizations:
3. OMGYes
OK, so this one isn't strictly kinky. But if your SO is a woman who's expressed an interest in exploring her own paths to pleasure, consider buying her either the first or second season (or both!) of OMGYes, a unique website devoted to increasing women's pleasure. It features interviews with women about what gets them off in which they demonstrate techniques on their own vulvas and vaginas (in a non-porny way). This is coupled with scientific information about women's pleasure based on research conducted in partnership with the Kinsey Institute. There are also simulations in which you get to practice the techniques shown on digital models of the women as they give you feedback. It's an excellent tool for women who want to get to know their own bodies better as well as for partners. A one-time fee grants you permanent access to each season. Season 1 focuses on external pleasure, and season 2 focuses on internal.
4. BDSM Gear/Toys
Go to your favorite sex shop—either brick and mortar or online—and get your SO a new toy that one or both of you has had their eye on. If you don't know what they might like, you can go the gift card route instead. To add more of a personal touch, accompany them to the store or on an online shopping spree so you can explore and pick something together. Keep in mind that some sex shops are far more oriented toward BDSM than others. For instance, Oxy specializes in gear for chastity, CBT, feet (silicone models and masturbators), and more. Stockroom also has a wide variety of BDSM furniture, equipment, and toys. The Pleasure Chest, which has been around for decades, has a fair amount of gear as well. Etsy is filled with handmade BDSM creations. Alternatively, if you're worried about the cost, take a trip to your local hardware or home goods store and see what household items can be used as pervertibles. You'd be surprised what you can use to fulfill your deviant desires when you put your mind to it.
5. Rope-related gifts
In addition to books, there are a few other directions you can explore related to rope. Buy your SO some of their favorite rope that they know and love, or branch out and try a new kind that you've never used before. (See our Bondage Rope Roundup to figure out which kinds you want to try.) Not all rope vendors are created equal, so choose wisely. Two of our favorites are Twisted Monk and Agreeable Agony. If your SO is a rigger, consider getting them a subscription to world-class shibari video tutorials at Shibari Study.
6. Kink Event
If you prefer experiences over tangible kinky gifts, take your SO to a kink event. Entry fees for play parties are generally under 100 dollars for a couple and give you the opportunity to watch as many scenes as you want or participate in your own. If money is less of a concern, consider taking your SO to a BDSM convention where you can attend classes and play parties and be around other kinksters for an entire weekend or longer. If you want less education and more entertainment, look into other types of events, such as kinky film festivals. CineKink is one that happens in New York City annually.
7. Lingerie or Fetish Wear
If you're going to a kink event, you and your SO will need something to wear. Of course you can stick to a classic all black look, but lingerie and fetish wear are also fun avenues to explore. Lingerie is easy to come by and ranges from very cheap to very expensive depending on the manufacturer. Fetish wear, such as latex, can be quite pricey, but the look screams BDSM. Stockroom sells a variety of fetish wear for men and women, including latex. Etsy is also your friend when it comes to kinky clothes.
8. BDSM jewelry/discreet day collars
A discreet day collar or bracelet is something many subs want but have trouble finding. A number of shops on Etsy have creative and attractive options. Here are a few ideas:
9. Kinky greeting cards and advent calendars
If you're looking for a kinky way to say "I love you" or get in the holiday spirit, Etsy shop Twisted Impact Designs has got you covered. They sell an array of BDSM-themed cards for different occasions as well as dominant and submissive advent calendars.