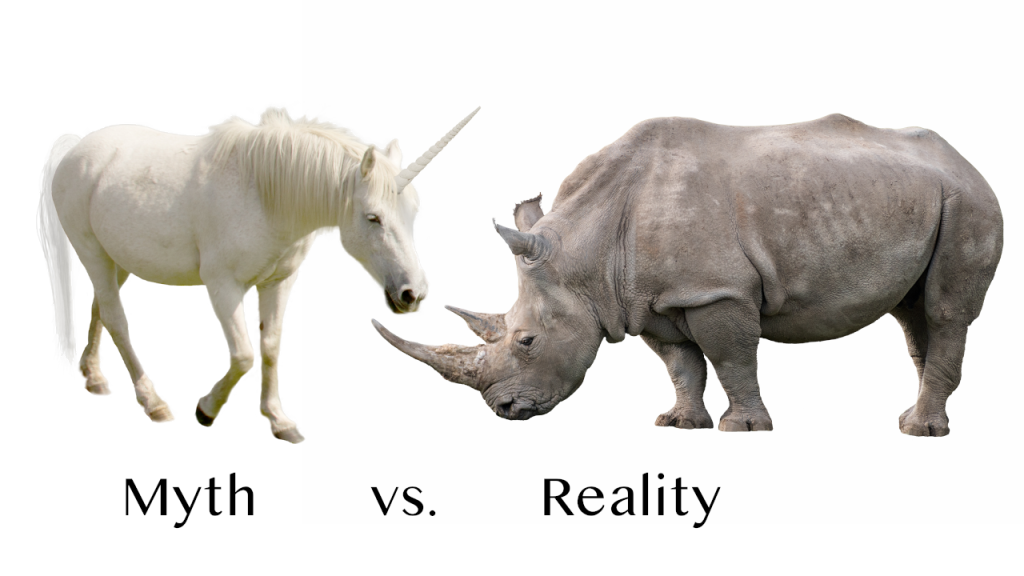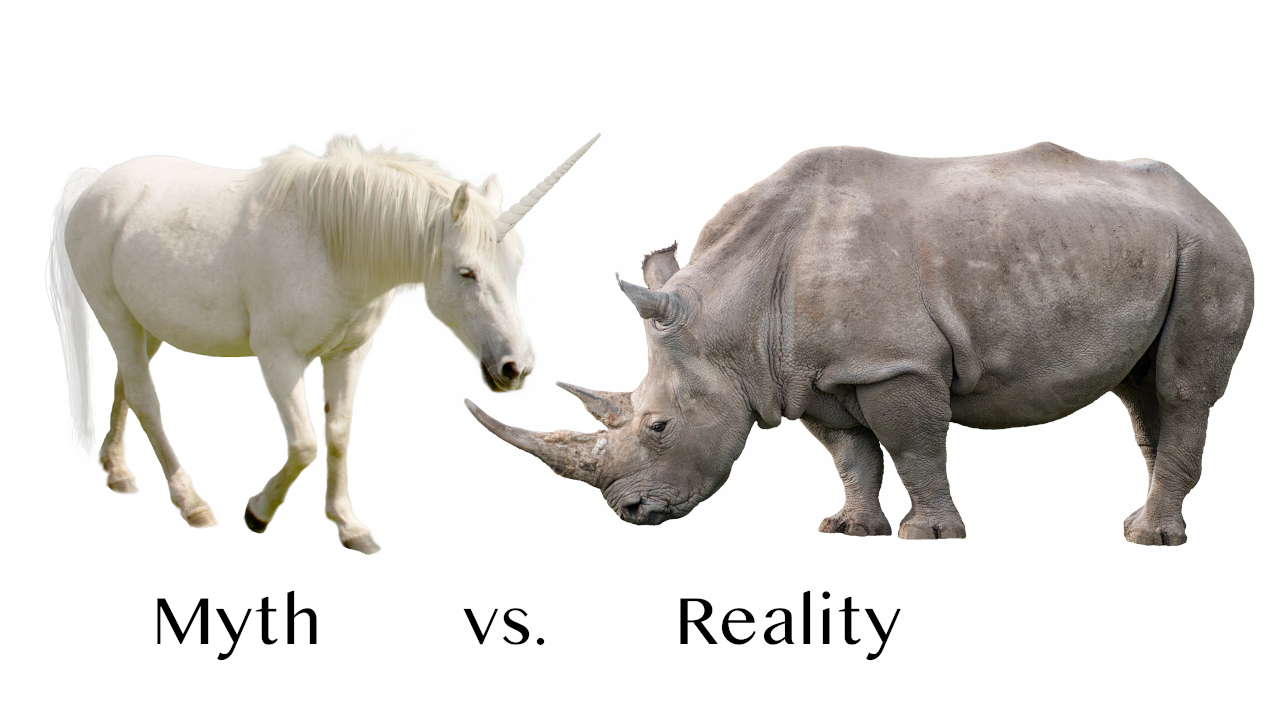 It's easy to get a lot of things wrong about BDSM if you learn about it from pop culture, fashion magazines, and most of the top sites on the Internet. When Mimsy was new to BDSM, her education at Google University led her to wonder if there was a place for her in the community as a bedroom-only D/s enthusiast because it seemed like the scene was meant only for 24/7 lifestylers. When Vagabond was starting out, he thought BDSM was all about S/M, impact, and role playing and didn't discover D/s until later. Over time, we separated the BDSM myths and misconceptions from the reality, and now we hope others can learn from our mistakes.
1. Pain is intrinsic to BDSM
How many people visualize a latex-clad dominatrix wielding a whip when they think of BDSM? Popular portrayals of BDSM in media often focus on impact because it's provocative and can involve cool gear, but it's a misconception to think that liking pain is required to practice BDSM. Even for masochists, pain can be very complex. For some, it feels good physically, but others derive more satisfaction from their ability to withstand a certain level of pain for their partner than from the pain itself. It's entirely possible to practice BDSM without pain or to incorporate it sparingly. For example, bondage, humiliation, sensory deprivation, and orgasm denial are just a few activities that don't need to involve pain to be hot and fun.
This myth is particularly ubiquitous online due to the fact that the majority of blogs and informative websites about BDSM are written by people in 24/7 dynamics. This is simply because they're often the most enthusiastic and likely to spread the word about it. But this is misleading (and one of the reasons we started Bound Together). In reality, most people engage in D/s or other aspects of BDSM in the bedroom and lead pretty vanilla lives otherwise. Being submissive or dominant involves exchanging power within parameters you establish and can be for an hour once a week or all the time. A bedroom-only dynamic can be a valid expression of D/s without being a stepping stone to anything more.
3. BDSM is always about sex
Although many people engage in BDSM for sexual purposes, this is certainly not always the case. For example, some people love receiving pain because they find it cathartic as opposed to erotic. In his early days in the scene, Vagabond participated in non-sexual S/M play because he likes pain even though he doesn't find it sexually arousing. Some service submissives also enjoy serving others in nonsexual ways.
4. Dominance equals aggression
No! On the contrary, submissives often see anger as anything but dominant. Anger and aggression indicate that someone is out of control, which is the opposite of what dominance is.
5. Submissives are submissive all the time and/or with everyone
Someone's vanilla personality is not necessarily indicative of their role in BDSM. Many submissives are dominant decision-makers in the rest of life and enjoy being submissive in the context of BDSM because it's an escape. Further, just because a submissive decides to submit to one person does not mean they will submit to every dominant who comes along. Most submissives are very selective.
6. Dominants can't be masochists, and submissives can't be sadists
Though these terms are helpful shorthand to describe common types of kinksters, people are often more complicated than these neat categories suggest. For example, Vagabond might be best described as a "masochist dominant," and Mimsy is a submissive but not a masochist. It's easy to find kinky people who have singular fixations or enjoy every imaginable role once in a while.
7. BDSM and love are mutually exclusive
Unfortunately, some people (mostly online) seem to be under the impression that BDSM can/should only occur with people you're not emotionally connected to. Nothing could be further from the truth. Of course people can engage in BDSM casually, just as people can have casual vanilla sex, but there's no reason the kinky fun needs to stop the instant someone catches feelings. In our experience, love and trust give us the freedom to enjoy our sexual connection to the fullest, and that connection brings us even closer together.
8. BDSM requires expensive toys
Like most everything else in life, BDSM is not immune to marketing ploys. Movies and TV shows that feature BDSM often include fully equipped home dungeons and latex wardrobes or, at the very least, an assortment of expensive looking toys. But none of that is required to play. Spanking? Try hands, hairbrushes, belts, or anything else around the house that looks fun to use. Bondage? Try using a bed sheet (burrito style), belts, or ties. Sensation play? Try a butter knife that's been in the freezer or other household objects with interesting textures. D/s? That's all in actions and words anyway. No amount of props will turn you into a dominant or a submissive. Toys are certainly fun to have (we have a whole drawer of them), but they're simply an extra tool, not a prerequisite.
9. Feminists can't be into BDSM
Mimsy struggled with this one when she was first dipping her toe into BDSM. It can be tricky for heterosexual female submissives, in particular, to reconcile feminist beliefs with their desire to submit to a man. But feminism is about empowering women to have agency in all aspects of their lives, including sex. If women choose to submit and enthusiastically consent to everything that entails, then that's really all that matters. Attributing female submissiveness to the patriarchy strips women of the power to embrace their submissiveness as their own and ignores the fact that submission is not unique to this population. Plenty of lesbians and men are submissive also.
10. People who practice BDSM are mentally unstable
Actually, no. A growing body of research suggests that kinky people are just as mentally healthy as vanilla people, if not more so. In fact, one recent study showed that BDSM players were a bit more conscientious and open-minded than vanillas as well as less anxiety ridden.