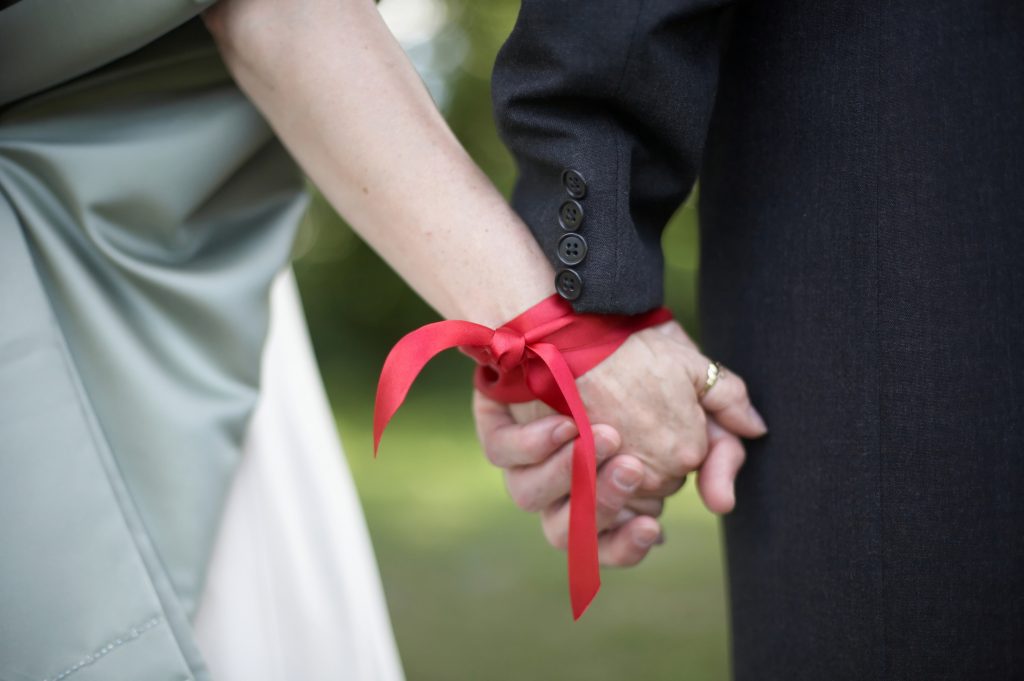 Dear Readers,
We interrupt our semi-regularly scheduled posting to bring you this special announcement: We got engaged! Vagabond popped the question in front of the speakeasy in Greenwich Village where we met for our first date three years ago, and Mimsy was overjoyed. On the walk home, the conversation turned kinky.
Vagabond: Asking for your hand was the last question I'm ever going to ask you.
Mimsy: Oh, really? Why's that?
Vagabond: Because everything else, I'm just going to take.
Mimsy: [swoons]
Needless to say, we're beyond thrilled to spend the rest of our kinky lives together and would love to figure out a way to give a nod to BDSM at our wedding without tipping off the vanilla folk. Handfasting, for example, is something we've considered, because it represents being bound together on two levels: symbolically and, for us, literally, because we practice rope bondage. It's the kind of thing that will be a recognizable double entendre for our kinky friends, but will be seen as nothing more than a lovely ritual by guests who aren't in the know.
Are there other things we could incorporate into the wedding or reception that would function on kinky and vanilla levels at the same time? We want to know!
If you've had your own kinky wedding, have attended someone else's, or just have great ideas you've tucked away about how to subtly reference BDSM on your special day, we're all ears. Leave a comment below or contact us directly!