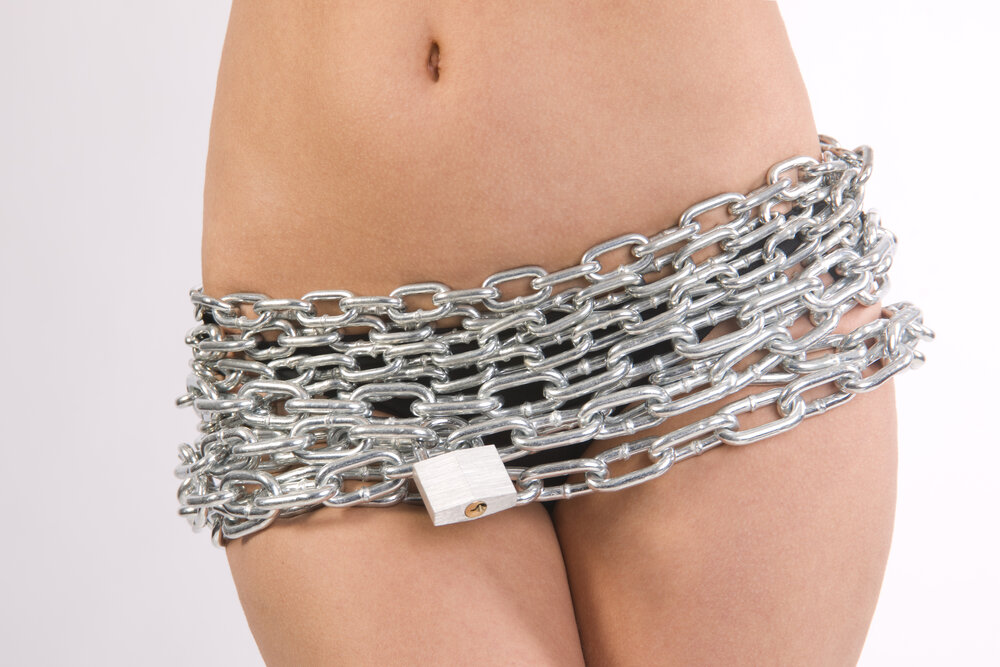 Conventional wisdom and scientific assumptions about BDSM hold that it's entirely about sexual desire. In a new study, a BDSM insider hypothesizes that this is partly a myth and studies the sexual habits of people in the public BDSM scene to get a clearer picture. Here's what you need to know.
What was the study?
Julie Fennell, the study author, is a sociology professor at Gallaudet University and is an active participant and instructor in the cis straight kink scene. She has observed that the scene socializes its participants to deemphasize sex, which is contrary to the common belief that BDSM is "all about sex." In her study, Fennell explores three hypotheses related to sex in the BDSM subculture:
Increased BDSM social scene involvement leads to decreased emphasis on sex.
Cis women dominants are less likely to view BDSM sexually than other types of kinksters.
Sexual views about BDSM will shift with the age of the participant and their BDSM subgroup.
How was the research conducted?
In 2017, Fennell gathered survey data about BDSM play and sexual activity from 1,642 kinksters from social media. Her research was informed by 70 in-depth interviews with BDSM participants that she conducted in 2012 and her personal experience in the BDSM scene since 2010. She let survey respondents define certain subjective key words like "sex," "sexual," and even "BDSM." Her focus was on the pansexual (mostly straight) BDSM subculture, which doesn't include the distinct groups of gay male and dyke+trans kink communities.
What were the findings?
The survey first revealed some not so surprising facts about kinksters. The more involved a kinkster is in the public BDSM community, the more likely they are to have larger numbers of sexual and play partners, and the more likely they are to have kinky sex. This makes sense, because people who aren't open to additional BDSM or sex partners tend to be less involved in the scene.
However, kinksters who are active in the scene have different views on BDSM and sex than one might expect. Among the treasure trove of kinky discoveries Fennell made, there is strong evidence to support her three hypotheses.
The greater a respondent's involvement in the BDSM social scene, the more likely they were to report that BDSM was "mostly non-sexual," and the less likely they were to have sex during a first playdate. In other words, even though this population has kinky sex, they are more likely to engage in non-sexual BDSM than people who are less involved in the scene.
Women tops are by far the least likely to mix sex and BDSM, with male bottoms showing a similarly low amount of sexual interest. Male tops and women bottoms were much more sexually active in the scene, presumably because they are fucking each other.
Fennell's prediction that sexual views of BDSM might change with the age of the respondent was correct, but possibly in a surprising way. As it turns out, the older a player is, the more likely they are to view BDSM sexually than younger players.
What's the main takeaway?
In a nutshell, being more active in the BDSM community and being younger corresponds to a less sexual attitude toward BDSM and being less likely to have sex during a first BDSM playdate. Though the survey allowed some latitude on how to define sex and BDSM, the results are consistent with many players' experiences (myself and Fennell included). There's little doubt there's a big difference in how active kinksters view themselves and their actions compared to how the rest of the world sees them.
Fennell suggests that the tendency to de-sexualize BDSM is because the scene attracts participants who are interested in a larger number of BDSM relationships that are less sexual, and because their subjective view of BDSM is nonsexual due to socialization by the community. She thinks a similar effect is occurring with dominant women and submissive men in the scene, where the social influences of the mostly nonsexual pro domme world seep into the public BDSM community.
Fennell observes that a focus on people in the scene is an important consideration for future research. We should take studies that make claims about kinksters' relationship to sex with a grain of salt if the people being studied are highly active in the BDSM community. People in the scene are not necessarily representative of the larger population who practice BDSM privately outside the scene.
Interested in learning more about BDSM research? Check out our other Research Recaps!