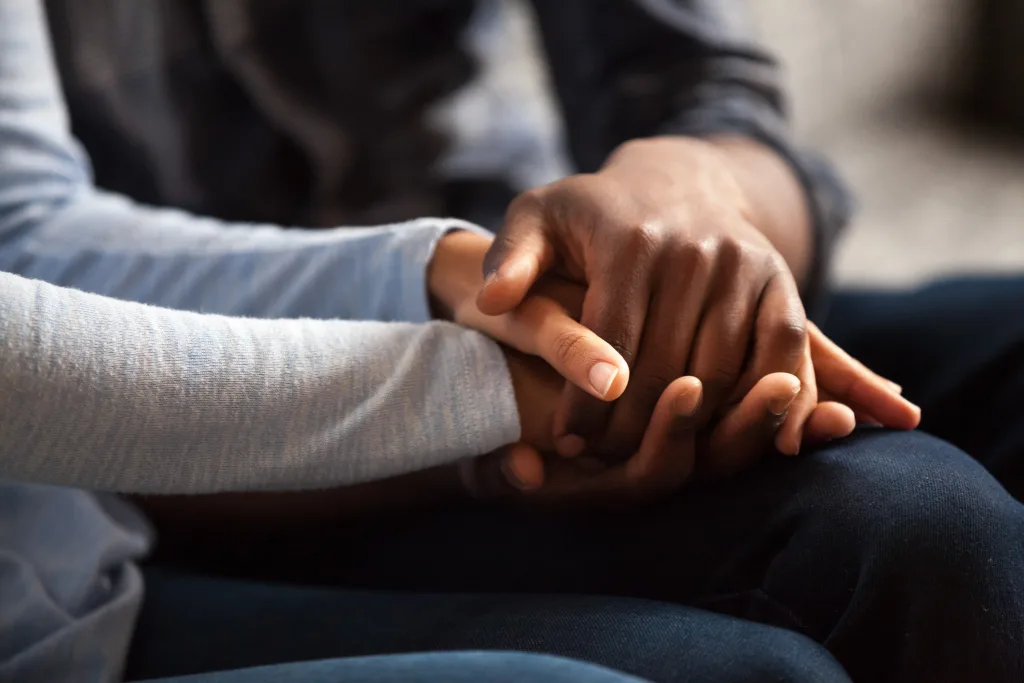 Over time, most couple's sex lives ebb and flow—and the same is true with BDSM. Grief, illness, and other stressful life events can and do interfere with BDSM. This was our situation recently after the death of an immediate family member followed by illness. Even though these kinds of lulls are inevitable in a long-term relationship, we didn't want to let the BDSM spark fade completely because it helps us sustain the romance, fun, and connection in our relationship. We came up with a few ways to keep our BDSM dynamic alive when life gets in the way, which may work for you as well.
Read the Room
Before you try any of these tactics, it's important to consider your specific circumstances and how your partner might react. Not everyone deals with stressful life events the same way. If you're the person who has experienced a death, illness, job loss, and so on, then it might be more feasible for you to set the tone regarding BDSM so your partner knows how you're feeling. For instance, when Mimsy recently lost a close family member, Vagabond waited for her to let him know when she was interested in doing anything BDSM related. He knew it would have been obnoxious and unwelcome for him to suggest doing a scene prematurely.
On the other hand, some people respond to stressful events by wanting more sex and kink, not less. This is totally normal also. For example, it's fairly common for grieving people to initiate sex or BDSM as a form of escape. It can be a temporary reprieve from grief as well as a life-affirming act. BDSM can also increase intimacy, which can be sorely needed during difficult times. As always, though, it's important not to be pushy about your desires just because you're going through a hard time.
Whatever your dynamic and situation may be, the point is to be considerate and tailor your approach accordingly.
COMMUNICATE Kinky Reminders
One of the easiest ways to maintain a kinky dynamic even when you're going through a hard time is by reminding each other that you still have kinky thoughts—even if you're not up to acting on them. You can do this by sending a dirty text or whispering a comment in your partner's ear.
Depending on your situation, it might be best to make comments that aren't action oriented so your partner doesn't feel pressured. For example, saying something like "you're the kinkiest, hottest slut" is a fun way to remind someone that you think of them as a kinky, sexual person without expecting something from them. On the other hand, issuing a command like "I want you to get on your knees" might put too much pressure on them. The key is to not expect your comments to lead to any BDSM action—at least not right away. They're just meant to remind your partner you still desire them.
Similarly, if you're the person who's going through a tough time, you might want to remind your partner that you miss your kinky play time and are looking forward to starting it up again when you're able to. If you're not the one experiencing a difficult life event, it's probably best to avoid making these kinds of comments, as they can make the person who's struggling feel guilty.
Do Emergency Kink
One of our go-to tactics for keeping our BDSM dynamic afloat when we're not feeling 100 percent is what we call "emergency sex." For us, this involves shorter scenes that typically don't include implements or any planning. Some might say they border on vanilla sex, but they still always involve some kind of basic D/s dynamic. For instance, Vagabond might give Mimsy a few orders and sprinkle in some kinky dirty talk while pinning Mimsy down.
Obviously the components will vary depending on what you're into. But the idea is to incorporate whatever actions convey the power dynamic without being too mentally (or physically) taxing for either person.
Give It Time
Perhaps most importantly, it's vital that you give each other time and space to recover when terrible events disrupt your lives. It's inevitable that you'll encounter multiple such instances the longer you're with someone. And no matter how dominant, submissive, or kinky you are, it's important to remember that there will be stressful life events that make BDSM recede into the background while you deal with your physical and mental well-being. Not only is that OK, it's necessary. In time, your kinkiness will emerge again, and who knows? Maybe it will even have some new dimensions to it based on the tough things you've been through and recovered from.