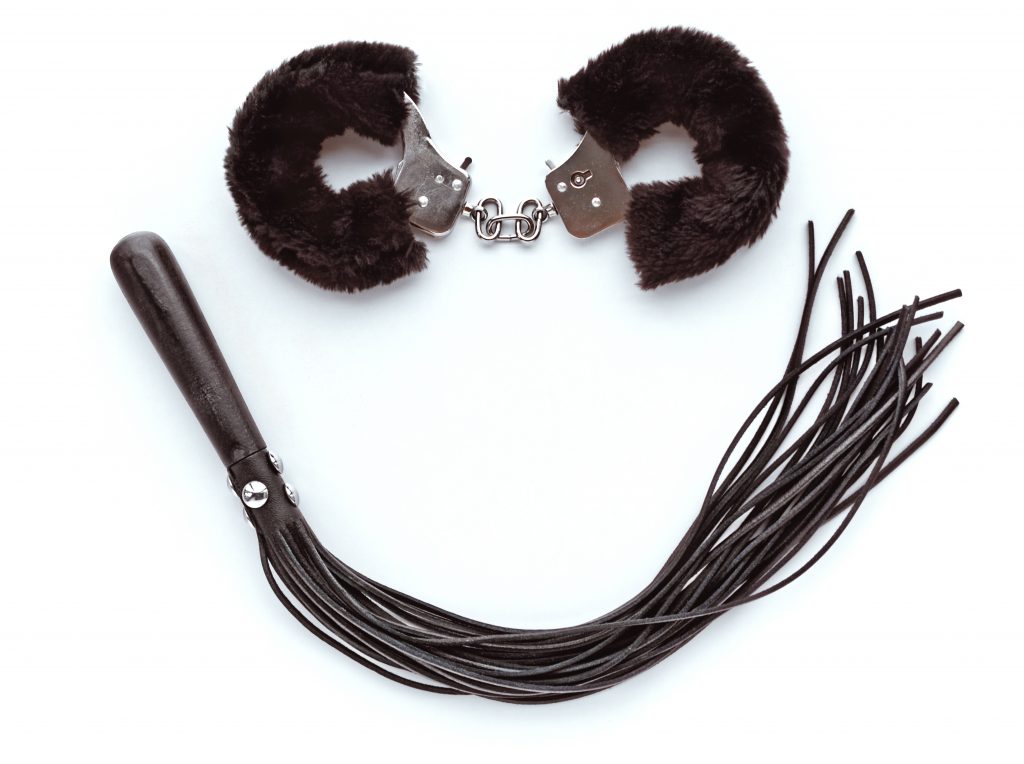 A new study explores the relationship between BDSM roles, gender, and sexual satisfaction. Here's what you need to know.
What was the study?
A group of Italian psychologists set out to examine how BDSM roles (dominant, submissive, switch) and gender (male, female) may or may not impact sexual satisfaction and complaints in kinky people versus vanilla people. Ultimately, their goal was to learn more about sex amongst BDSM practitioners so that therapists can better help kinky clients. The study took place in Italy in 2018, and the results were published in the March 2019 issue of The Journal of Sexual Medicine.
Who was in the study?
It focused on 266 BDSM participants (141 men, 125 women) with a median age of about 40 who were recruited via social media, online BDSM forums, and at BDSM meetings. The majority were straight, and much like the scene here in NYC, there were more dominant men and submissive women than the other way around, but a decent share of switches as well. Most of the people were fans of D/s dynamics, although women were more likely to be in an "ownership/belonging" relationship. About half the people participated in S/M.
How was the study conducted?
The participants completed questionnaires about demographics, possible negative consequences of sexual behavior, sexual complaints and distress, and sexual satisfaction. The researchers then compared this data to sexual information about 100 men and 100 women from the general population. The people in this control group were demographically similar to those in the BDSM group (minus the BDSM-specific factors).
What were the results?
Almost none of the participants reported feeling concerned about negative repercussions in work, family, social, or romantic arenas due to BDSM desires and behavior. This is unsurprising given that all of these people were in the Italian BDSM scene and were probably more comfortable with their choices and less stigmatized than newbies might be. Regarding sexual satisfaction, dominants of either gender were the most satisfied by a small but statistically significant margin, but satisfaction among people of all kinky orientations trended higher than the vanilla control group. When it came to sexual complaints and distress, all BDSMers fared much better than the control group, but both male and female dominants were less distressed than everyone else, reporting fewer issues with erectile dysfunction and premature ejaculation (for men) and inability to orgasm and painful sex (for women) than submissives or the control group.
What were the study's shortcomings?
The researchers acknowledged that the study had a number of limitations. For one thing, it focused on people in the BDSM community, who are not representative of all people who practice BDSM and are more likely to benefit from the support and acceptance of people in the scene than outsiders. This level of acceptance could have an impact on the likelihood of sexual satisfaction and distress. Secondly, self-reporting on questionnaires is often problematic because people want to present their best selves, which may not reflect reality.
What's the main takeaway?
The study authors emphasize the fact that dominants came out on top in terms of sexual satisfaction and distress and speculate that the reason for this is because being in control and negotiating scenes may lead to greater satisfaction and better communication and intimacy. If this is true, it would seem to suggest that many submissives are getting the short end of the stick in one way or another.
The more interesting finding to us—and one that the authors devote no discussion to—is that all types of BDSM participants scored better than the control group for sexual complaints and distress. We have our own theories as to why this might be the case for all BDSM roles—better communication, creative kinky solutions to various sexual issues, and so on—but future studies will have to prove us right or wrong.
Interested in learning more about BDSM research? Check out our other Research Recaps!