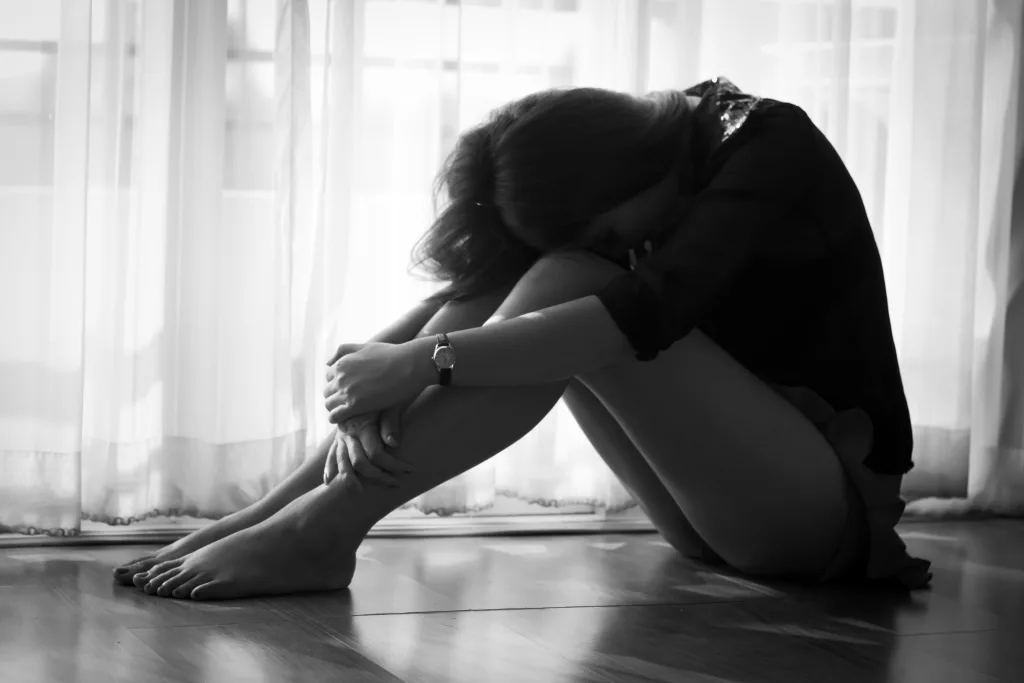 As an Amazon Associate, we earn from qualifying purchases made via some of the links below (at no additional cost to you).
There's a common perception among non-BDSM practitioners that submissives suffer from low self-esteem. Otherwise, how could they possibly allow themselves to be debased (so the thinking goes)? This belief is bolstered by people in the BDSM community who admit to feeling worthless and believe themselves to be inferior to just about everyone. But exactly how true is the assumption that BDSM subs have low self-esteem?
what the data says
In her book Please Scream Quietly, sociologist and kinkster Julie Fennell explores the topic of BDSM and self-esteem (among many others). Based on research she conducted over 10 years, she found that submissive women have lower self-esteem than other people in the public BDSM scene, but they have higher self-esteem if they're more involved in the scene. This may be due, in part, to a selection effect, meaning that people with high self-esteem are more likely to become involved in the scene to begin with. That said, Fennell also found that about a third of the people she surveyed (not only subs) who were highly involved in the scene felt that their self-esteem had improved by virtue of being involved. Combined, this data suggests that "the Scene both attracts kinky people with higher self-esteem and does a good job of improving the self-esteem of its target members."
However, Fennell's research revealed that bottoms and subs still reported having lower self-esteem than almost every other subgroup in the BDSM scene. She found that among most people, "tops have the highest self-esteem, followed by switches, followed by bottoms—for nearly every level of Scene involvement." And while submissive women's self-esteem seems to improve with greater scene involvement, the same is not true for submissive men—the results suggest that higher scene involvement for submissive men correlates with lower self-esteem, at least in some cases.
Other studies contradict Fennell's findings about subs having lower self-esteem. For instance, a study published in 2014 found that while subs did have lower self-esteem than doms, neither group's scores fell outside a normal range, "thus this finding does not suggest that either BDSM role is associated with lowered self-esteem." Interestingly, the same study also found that doms scored significantly higher on extraversion than subs. Once extraversion was controlled in further analysis of the self-esteem findings, BDSM roles were no longer connected to self-esteem. Other studies have confirmed the link between extraversion and self-esteem generally.
Causes of Low Self-Esteem among Subs
Fennell doesn't have an answer to the chicken and egg question of whether people with lower self-esteem are drawn to being subs or if something about subbing causes low self-esteem, but she suspects that both are true. And she "cautiously think[s] that part of the reason there are so many fewer women bottoms among more highly involved kinksters is that Scene involvement is strongly associated with their increased self-esteem. On the other hand, since Scene involvement seems to negatively impact men bottoms' self-esteem, this also may be part of the reason there are fewer of them at higher levels of involvement."
Fennell does not explore the relationship between extraversion and BDSM roles, which seems like a missed opportunity. More research is needed, but it seems plausible that kinksters who are more involved in the scene are likely more extraverted than those with less scene involvement. In that case, self-esteem might have less to do with BDSM orientation and more to do with extraversion vs. introversion.
Speaking from personal experience as a sub, I can say that I don't think low self-esteem caused me to be submissive, but I do think subbing can trigger or exacerbate low self-esteem in certain contexts. During a particularly low point in my life, I was engaging in D/s with someone who didn't treat me well, but I kept seeking it out because it fed into the negative feelings I had about myself at the time.
Fortunately, I came to my senses and realized I deserved more and better, so I ended the dynamic. Since then, subbing for me has had nothing to do with low self-esteem and everything to do with loving the idea of giving up control. As for Vagabond, when he entered the scene as an S/M switch, he saw bottoms as resilient and impressive and felt empowered when bottoming himself. He was surprised to learn that there were differences in self-esteem among tops and bottoms outside of a fantasy scenario.
support for subs
Fennell notes in her book that her findings on subs and low self-esteem run counter to the values the scene prides itself on. "On the rare occasions I've heard people mention that bottoms often seem to have lower self-esteem, kinksters tend to look shifty and change the subject. Admitting that people like being degraded because they don't feel good about themselves is a grim notion in a culture that so strongly emphasizes consent and 'genuine' desires."
Not only is it a grim notion, I think it's one that needs to be addressed through support for subs who are grappling with low self-esteem. Subs who gravitate to BDSM because they feel worthless or stupid can be easy prey for abusive doms. They should seek help via therapy or support groups/forums. And responsible doms should proceed with caution before playing with subs who truly feel less than, as this may not be in either person's best interest. As Kate Kinsey says in her wonderful book How to Be a Happy and Healthy Submissive, "You can't give your personal power to a dominant if you don't have any power to begin with."